As young professionals, our goal in organizing TEDxCountyLineRoad expands on our mission to empower and engage others to think outside of their traditional scope. Our drive and purpose for taking on this endeavor stems on our desire to see this region thrive and grow.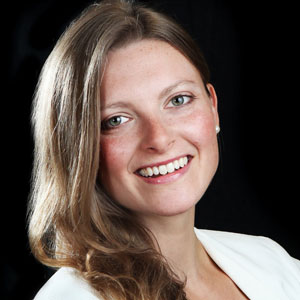 Nichole DeMario is the Director of Communications & Professional Development of the Greater Northwest Indiana Association of REALTORS® (GNIAR), which represents nearly 2,000 REALTORS® in offices throughout Lake, Porter, Jasper, Newton, Starke and Pulaski Counties. She has been with GNIAR since April of 2009.
She continues to freelance write for several local and national publications and provides communications consulting to a variety of businesses and organizations.
Nichole sits on the Better Business Bureau of Northern Indiana board and volunteers for several organizations including St. Joseph's Carmelite Home. She is part of Leadership Northwest Indiana's Class 34 and was named a Times Media Company 20 Under 40 award recipient in 2016.
Prior to joining GNIAR, she worked in the journalism field and has focused her career around communications in every facet.
To balance out her mind, body and spirit and tap into her love of health and wellness, Nichole teaches kickboxing classes at Anytime Fitness four days a week.
She is a graduate of Columbia College Chicago with a degree in broadcast journalism. She lives with her high school sweetheart, Nick, and their two dogs in Crown Point.
Photo Credit: Times' 20 Under 40 Photo, Tony V. Martin Photography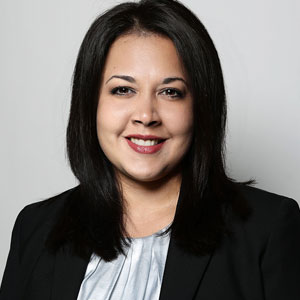 Celina Weatherwax currently serves as President of the McMillan Family Foundation. Prior to joining the McMillan Family Foundation, Celina served as founder of her own government and public relations company. Celina has dedicated her life to serving others through various roles. She served as Regional Director for U.S. Senator Richard Lugar for nearly 10 years and later served Congressman Peter Visclosky as his Director of Communications.
"Celina has been an integral part of my team, lending her passion and talents to Hispanic outreach efforts between our office and communities across Indiana and assisting hundreds of Hoosiers," Sen. Lugar remarked during the National League of United Latin American Citizens (LULAC) conference in Washington, D.C.
Celina earned her B.A. in 2004 and her M.B.A. in 2011, both from Purdue University North Central.. The Times BusINess magazine named her to its 20 under 40 Class of 2011. In 2014, Celina curated TEDxCountyLineRoad, the first TEDx talk of Northwest Indiana and in 2015, she became a Good Life Awards recipient.
Celina was born in Granada, Nicaragua. In 1987 her family moved to Hobart when she was seven years old to escape the country's political unrest. Celina learned English through classroom integration and was the first in her family to attend college. Celina currently lives in Chesterton with her husband, Derek.